Ahead of the launch of her historic LVMH-partnered FENTY line, Rihanna has shared a sneak peek with fans.
According to the LVMH group FENTY epitomizes both the energy and spirit  of Rihanna and a new approach to modern luxury: agile and dynamic; elevated yet egalitarian; bold, free, fearless.
According to the New York Times' Style magazine, the T Magazine, dropped a Jeremy O. Harris ft Rihanna interview, complete with a first look at the impending line.
She stated that "I never just wanted to put my name on something and sell my license," Rihanna said of the partnership, which was announced earlier this month. "I'm very hands-on, my schedules are tight so I wanted to take it slowly and gain respect as a designer. I already had a relationship with them after the Versailles campaign and the makeup line, so they extended the offer to me and it was a no-brainer because LVMH is a machine."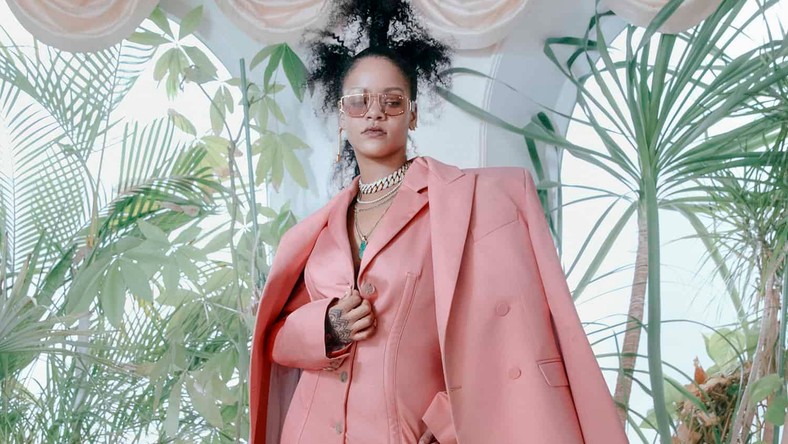 When asked about being the first black woman in charge of a major luxury Paris house, Rihanna revealed she was unaware of it until she had been in talks with LVMH for a few months.
"You're going to be black wherever you go," she said, noting that the issue in the fashion industry is "never" alleviated. "And I don't know if it's unfortunate or fortunate, because I love being black. So, sorry for those who don't like it  that's the first thing you see before you even hear my voice!!! I do know that the reason I'm here is not because I'm black. It's because of what I have to offer."